Product Description
Thor 12-708N (Vaughan NT100) Chrome plated, zinc alloy heads are serrated to help keep faces tight.

Tips are one-piece threaded faces which feature a shoulder to absorb the force of side blows, protecting the threads.

Handles are Top Quality Hardwood.

MADE IN ENGLAND.
This hammer comes with two white replaceable nylon tips (Thor 76-708NF, Vaughan 100HF).
You can order these other tips of varying hardnesses.
Gray Soft Tip- Shore A 63-73 (similar to an eraser)
Red Medium Tip- Shore D 45-55 (similar to solid tires)
Brown Tough Tip- Shore D 58-62 (similar to golf balls)
White Hard Tip- Shore D 61-65 (Similar to a bowling ball)
Yellow Extra Hard- Rockwell R103 (similar to a hard hat)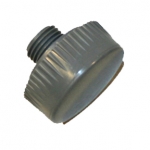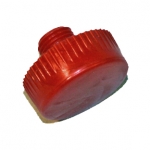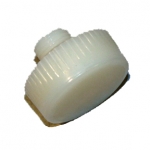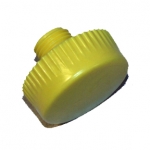 76-708VF 76-708PF 76-708TF 76-708NF 76-708AF
Product Videos
Product Reviews